15/07/2020,Company News
Bespoke valve solutions, with leading manufacturers
With our combined knowledge, experience and partnerships, BKW can supply you with an assembly that fits your process application requirements, irrespective of the complexity.
The IBF range of Double Block and Bleed Valves meets the requirements of the process industry, in a particular, natural gas and aggressive media applications.

The compact design of the IBF range integrates one or two shut-off valves, this allows the process to be separated from the instrument side and vent valve. The modular design allows the arrangement of ball valves and/or needle valves to be used, ball valves are recommended for applications with liquid media or dirty processes due to easy cleaning of the straight-through internal bore.

The seat design and the redundant seals of the valve body ensure high durability and tightness.
If the soft seal fails, the metal-to-metal seat will ensure that the valve can still be operated and set to a safe position. The tightness is guaranteed for the connection between the process and the measuring instrument and out to atmosphere.
The superior machined finish of the internal parts allows very smooth and precise operation, even at high pressures or after long periods without valve operation. The surface finish also minimises corrosion with aggressive media and allows easier maintenance.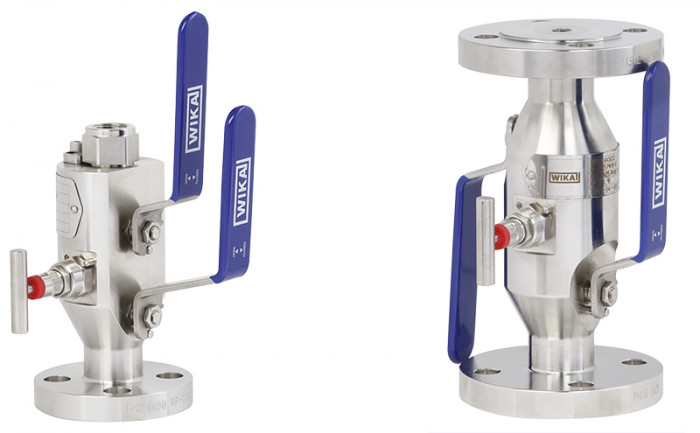 ---
Applications
Oil and gas industry, chemical and petrochemical industries, power plants and general process industries
Liquids and gases, including aggressive viscous or crystallising media
Direct connection of pressure measuring instruments to flanged pipes or vessels without the need for additional interface valves
Shut-off valve with drain/vent function as commissioning/maintenance point for instrumentation
Isolation for level indicators or differential pressure instruments in level measurement
---
Special features
Increased safety with metal enclosed seats and double body seal
High-quality finish offers smooth operation with low torque and low wear
Leak-tested tightness in accordance with BS6755 / ISO 5208 leakage rate A
Customisable configuration of ball and needle valve arrangements
Solutions for valve and instrument assemblies
---